Designed the brand identity and artwork for various cannabis brands that use HLP Klearfold's newly developed, award winning Klearfold® Keeper CR.

  The first of its kind, transparent, certified, child-resistant cannabis package.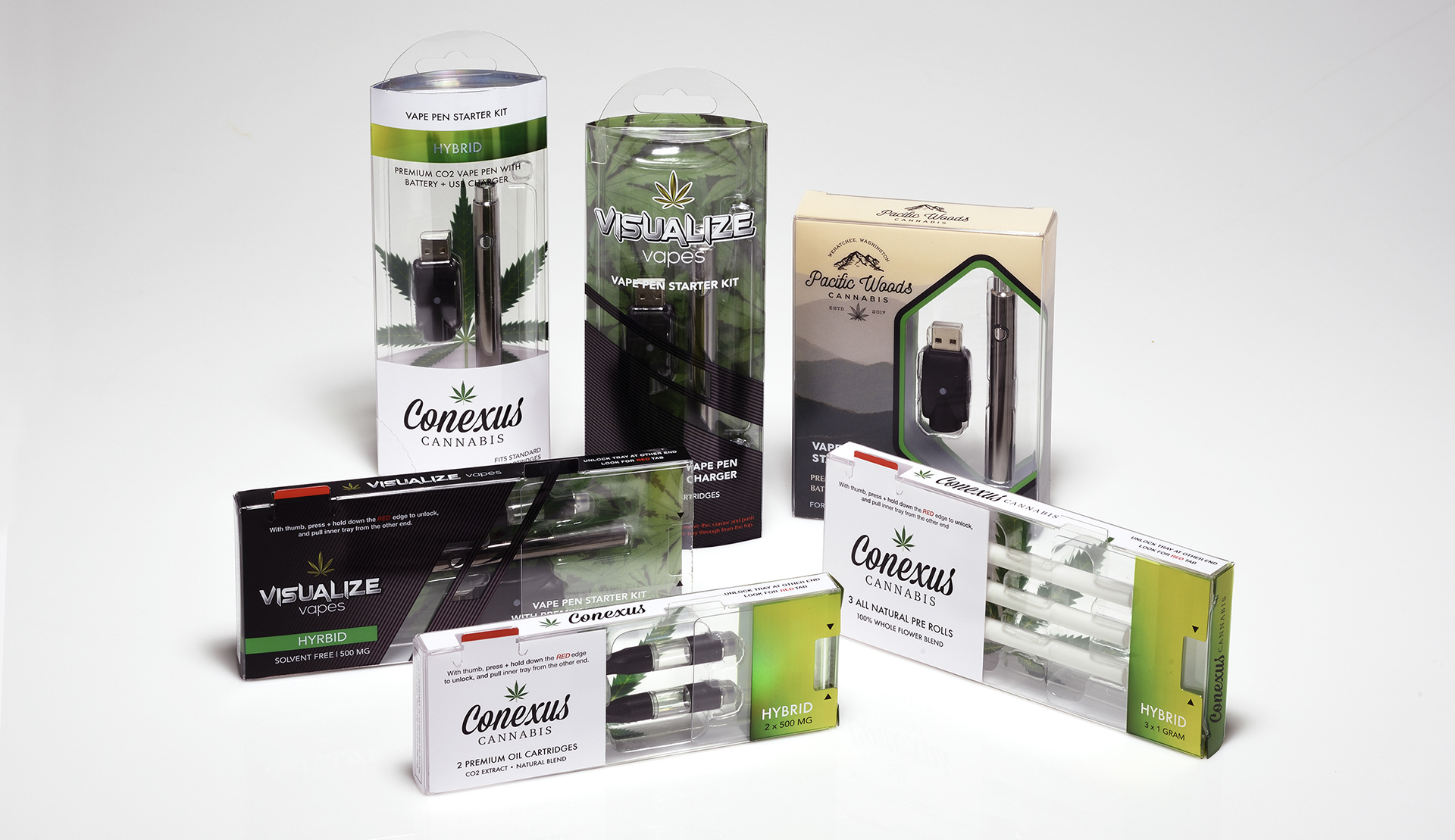 Klearfold® Keeper CR is a tray-and-sleeve style CR package. It's clear plastic substrate delivers product visibility and far greater tear resistance than the paperboard used in other tray-and-sleeve style CR cannabis packages. Also, the resiliency of the Klearfold® Keeper CR substrate allows its simple but very effective locking mechanism to re-lock many times for multiple use products. Adding a wafer or security seal to the open end of the package provides tamper evidence.
Since sleeves are made from a clear substrate, printed graphics determine how much of the carton is opaque (printed) and how much transparency remains. This allows brand owners to expose as much, or as little, of their package's contents as desired, whether they are selling vape cartridges, concentrates, pre-rolls, edibles, or other forms of cannabis. One-hundred percent ink coverage would result in a completely opaque Klearfold Keeper CR package. So many choices for branding and graphics.
Click here for more information on this AmeriStar Award-winning design.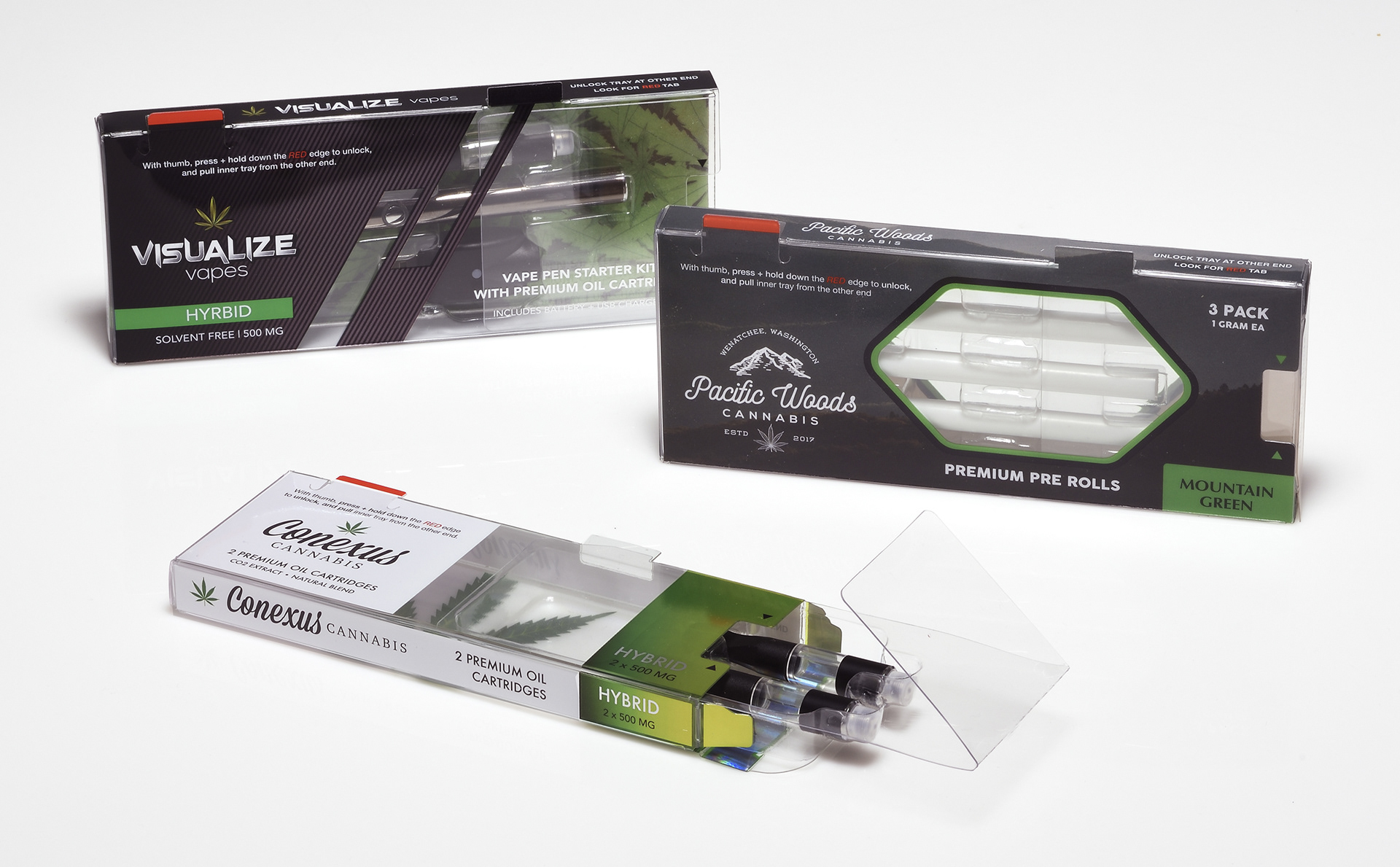 Applications // Metallized Foil Overprint, Opaque vs Transparent, Double-side Printing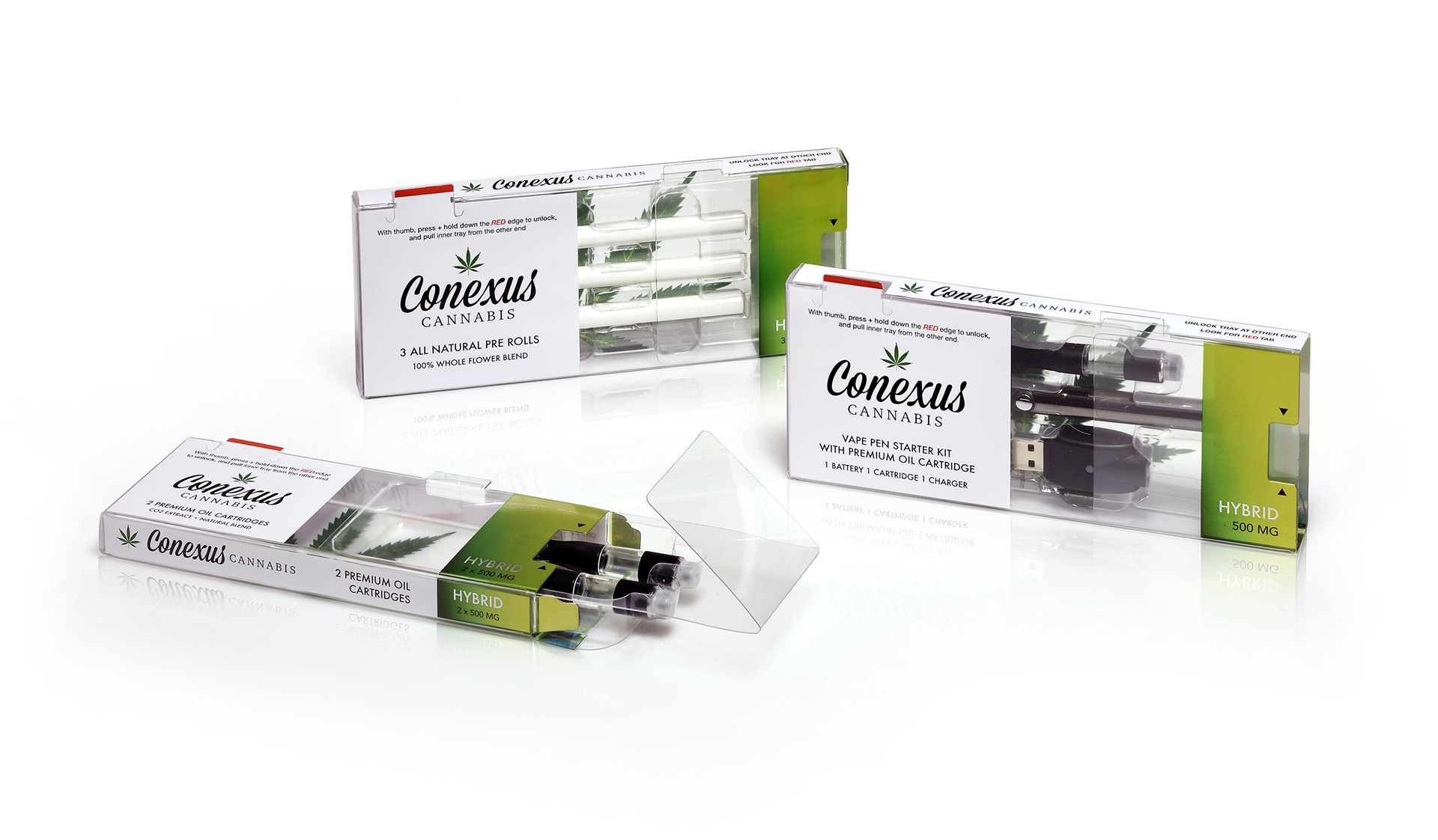 Applications // Process Colors, Full Opaque Printing with Clear Window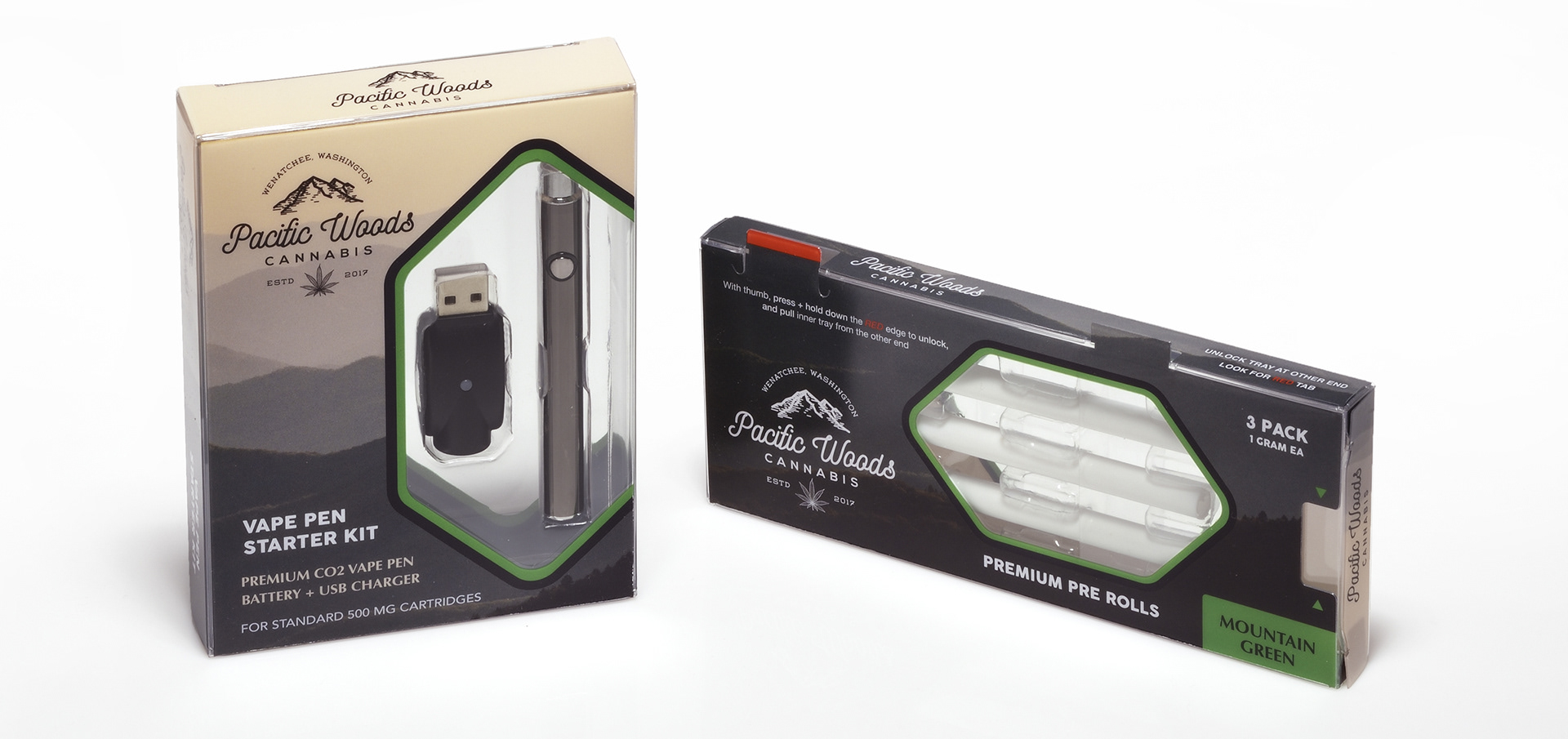 Applications // Process Colors, Metallized Foil Overprint, Silk Screen, Double-sided Print