Working with Xpedx, I created the artwork for gift set boxes for The Body Shop. These boxes were used in stores across the US for customers to fill and create their own personalized gifts. The team at Xpedx came up with a few structure design ideas, based off of popular landmarks from around the world, and I took it from there.
Throughout the creative stages, I constructed functional comps and mockups to help direct the design development.
The Body Shop Gingerbread House Set Box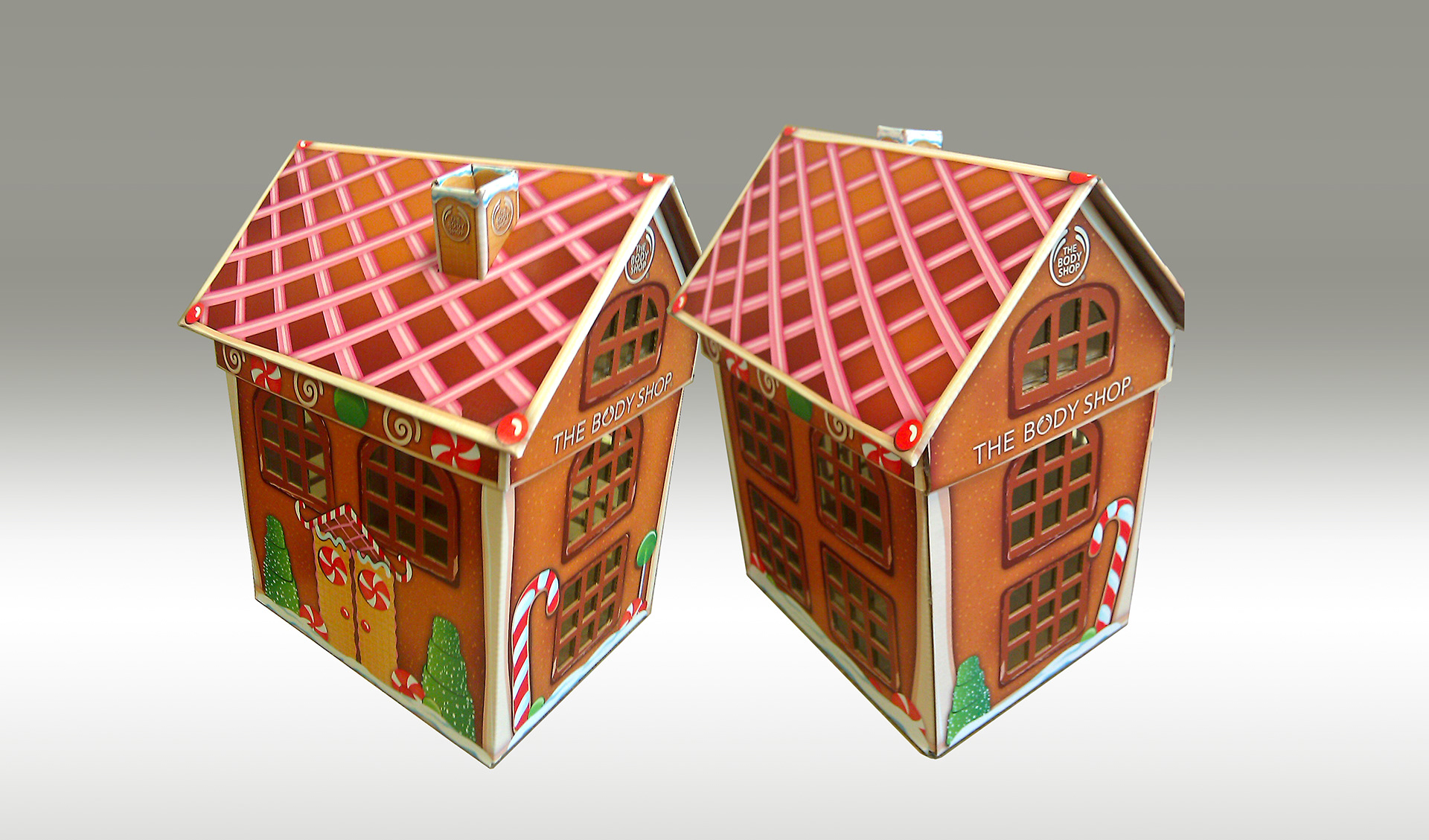 The artwork for the gingerbread house set box was later converted into a smaller, paperboard carton.